Joe Knotts - Lead Guitar/Vocals
Joe was raised on Charles Town WV and was exposed to a wide range of musical influences in his youth. From 50's Rock n Roll, Country, Bluegrass, Rock, Metal, Top 40 and Jazz. He took an interest in guitar at the age of 10 and begun studying the instrument under his 1st instructor at the age of 12. During that time, he learned to read music and studied a range of classical, country, folk and rock. In Junior High and High School, he played guitar in the jazz ensemble and would begin playing his 1st Alternative Rock Band. Over the years he has studied guitar at the      Maurice Arenas Guitar Acadamy as well as Piano and music theory with instructor at Shepheard College. He has played guitar in various acts covering all genera of music. His musical influences include Tony Rice, Stevie Ray Vaughn, John Petrucci, Richie Sambora, Kenny Smith, Jim Seales, Jeff Cook, Brent Mason, Jimmy Olander, Vitto Bratta, Kurt Christiansen, and a host of others.  
Randy Corbin - Lead Guitar/ Vocals 
Randy is a Veteran of the Baltimore music scene. He 1st started playing at the age of 8, beginning on the banjo and then moving to guitar and bass. He draws influences from a number of places. Black Sabbath, Iron Maiden, Motorhead and Metallica being at the top of the list. Randy has shared the stage with numerous national acts and had performed in venues ranging from dive bars to arenas and stadiums. 
Scott Miller -  Drums/Vocals
Born and raised in a small town in south central Pennsylvania — still lives within a mile of his birthplace. Started drumming at 15, self-taught, no formal training — still plays like it. Started singing duets at 7 with his Mother in the local church, and has fronted a band — still sings when the occasion hits but probably shouldn't. No flash, no theatrics, plays for the song — does his best to dig a trench for the band to settle into. And if I don't ask you to "sit in for one" — then NO, you can't play my kit. Old, gray, and a bit like expired milk — chunky and sour.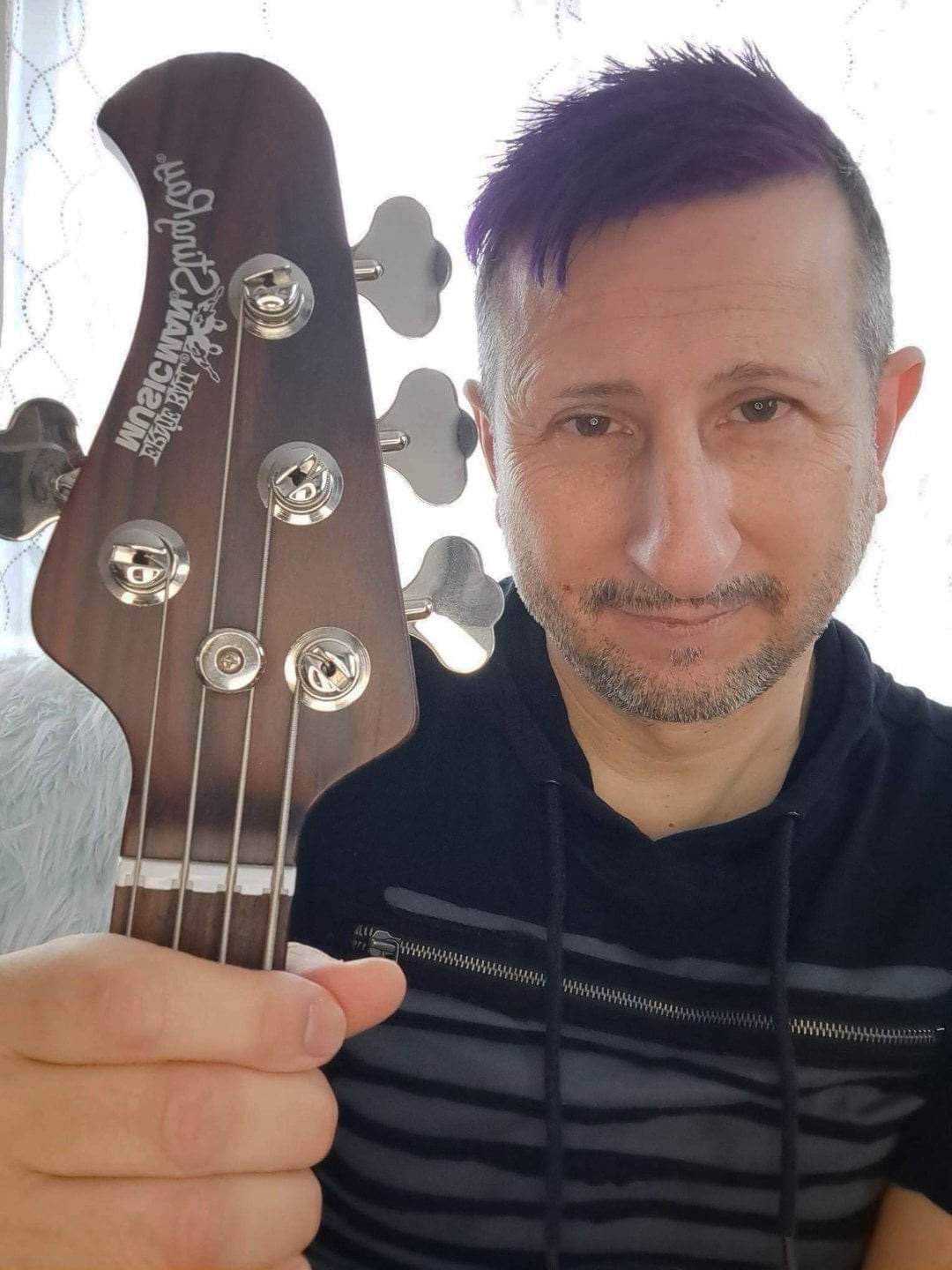 Michael Shoemaker - Bass Guitar/Vocals 
Michael hails from Frederick, MD where he was born and raised. Music was a staple of Michael's childhood home. His parent's extensive vinyl collection was a diverse mix of influences from 50's Rock n' Roll, Motown, The Beatles, The Beach Boys, to Classic Country of the 70's and 80's. In 5th grade he started his music career with the Alto Saxophone and later moved to the Tenor Saxophone in the 7th grade. Continuing into high school, Michael was a member of the Gov. Thomas Johnson High School Marching/Concert Band and 10th grade additionally joined the High School Jazz Band. Michael also attended Frederick Community College, where he studied Music Theory and Bass. After high school, Michael discovered electric bass and has spent the last 30+ years perfecting it. Over the years, he has played with many cover and original bands ranging from local to regionally performing acts, most notably Witzend, an original/cover band that performed in clubs all over the Baltimore/DC area. They recorded a full length original album and were lucky to open for 38 Special and the all ladies 80's classic Vixen in promotion of it. They were also regulars on 98 Rock's Noise In The Basement, a radio program dedicated to promoting local recording artists. Michael was also a bassist for the band Reign, a Christian Band that performed original and cover music in the mid Maryland area. In addition to Bass Michael is a multi instrumentalist regularly found playing Drums, Guitar, Keyboard, and Singing